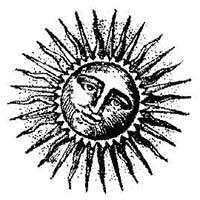 Melanoma and skin cancer surveillance is done by Mr Adrian Aitken through Gippsland Melanoma and Skin Cancer Clinic (www.gippslandmelanoma.com.au) which is based at Fitzpatrick house and is a diagnostic and treatment service that requires general practitioner referral.
A skin cancer surveillance appointment or 'skin check' involves a thorough and comprehensive skin survey from the top of the head to the soles of the feet including all skin surfaces focussing attention on troublesome spots or skin lesions. For patients with multiple naevi or a family history of dysplastic naevi, that is abnormal moles or melanomas, mole mapping is sometimes advised which involves creation of a comprehensive photographic skin atlas with Mr Charles Frewin, Clinical Photographer. Not all patients require a photographic survey and in most instances a diagnostic skin examination under magnification and good lighting is all that is required.
For those patients with abnormal skin lesions referred from a general practitioner or those that have abnormal skin lesions discovered after a skin check simple excision is offered. Many skin lesion excisions can be accomplished at Fitzpatrick House under local anaesthetic and usually take between half to three quarters of an hour to complete. Skin excisions are usually almost painless procedures following infiltration of generous amounts of local anaesthetic and the procedure is usually less worrisome than a trip to the dentist. In many circumstances even quite large and difficult skin lesions can be treated under local anaesthetic with usually a good or excellent cosmetic outcome.
With more advanced or neglected skin cancers or in particular melanomas more involved surgery may be required after assessment and X-rays, ultrasound and CT imaging may be required. PET imaging is sometimes recommened but has to be undertaken in Melbourne. MRI imaging can be done locally through Central Gippsland Health Service. Referral is also sometimes made to Peter MacCallum Cancer Centre for advanced cases requiring special access to Melanoma Trials but in most circumstances diagnostic work-up and treatment for skin cancers can occur locally.
Mr Aitken is a member of the Australia and New Zealand Melanoma Trials Group and undertakes close collaboration with the melanoma clinic at Peter MacCallum Cancer Centre in Melbourne.